This kickass monthly subscription club is for any troublemaker (guarding a soft, squishy interior) who wants to flash some colorful pins, stickers, and patches to let everyone know not to fuck with you ('cause you'll probably cry).

✦IMPORTANT✦
Please read the flair club FAQ carefully before subscribing!
If you don't take life too seriously and love a good pun, you're in the right place, friend.
Check out the #KickassFlairClub hashtag on Instagram to see examples of past flair club designs! 
Your generous pledge helps support my business so I can make more hilarious designs for you every month! Thank you!
Thanks for hanging out, friend! I fucking love you for being here! ♥
This Month's Design: May 2023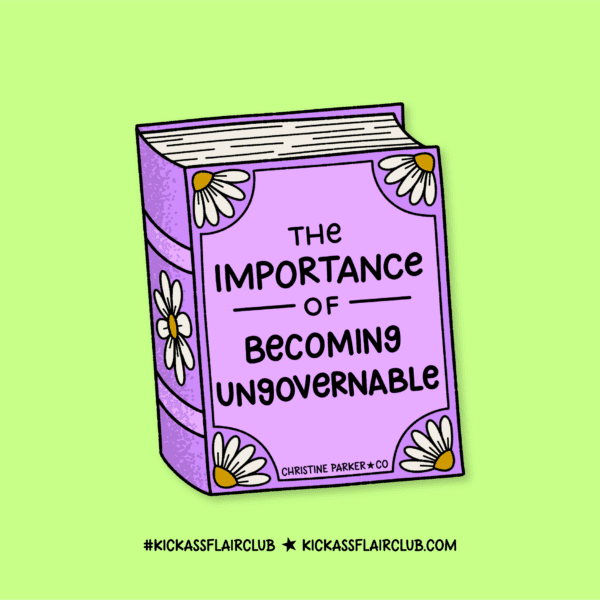 First Quarter 2023: Forest Friends
Second Quarter 2023: Imaginary Books
Third Quarter 2023: Witchy Shit & Mushrooms